Attention:  Entrepreneurs, Children's Magicians and Children's Entertainers Who Are Looking For Items To Rebrand With THEIR Details...
BRANDABLE Magic Trick Ebooks
With
Giveaway Rights & Resell Rights....
That Are EASY To RE-BRAND!
READ ON TO FIND OUT JUST HOW EASY...
Are you looking for items to build your email list?  Or to add to you B.O.R Sales?  Or just something to add a little extra income maybe? Or an entrepreneur looking for a new market to promote to?
As a children's entertainer I know it's really important to have items I have the rights to giveaway or sell.  Both options are so valuable to build my list or to make a few extra dollars.  Even if it's just products to help me look a bit more professional then I want them.
But what is better still is having BRANDABLE items that contain your contact details and affiliate link.
Imagine a little army of e-books that have your contact details in being on your past clients computer or the C.D. you gave them.  Can you see the potential?
Imagine creating a secret membership page that you give clients access to with download links to each ebook.  Even if they give the ebooks away it's just furthers your circle of advertising.
And yes, not just your contact details but your affiliate details too.  So if anyone buys through your link you then receive a commission! How good is that!!!
I'll cut to the chase...
Here is my collection of easy magic trick e-books for children.  Each e-book has one trick in it which is great for promoting as items to collect week by week.   Take a look at what you instantly receive when you buy today....even if it's 2.00am in the morning!
You can clearly see the name of the trick on the cover.  What parent wouldn't want to get these for their child?  They make a nice bonus to entice bookings.  Can you imagine seeing children's faces just bursting to see what's inside???  The ebook images are nice visual images too to show a clearly valuable product.
You can...
Add then to a C.D. to sell or give away
Add them to your free or paid membership area
Offer one or more as a gift to sign up to your email list
Print out tricks for workshops
Sell them (Personal rights only for your buyers)
Put one for each of the next eight weeks in your autoresponder sequence
Show them to other entertainers who might purchase through your affiliate link.
Each e-book is a pdf which can be read on both Mac's and PC's.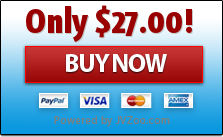 I've had some of the classics of the general children's instructional magic tricks re drawn to look a little more modern.  They are first class quality images and look professional and yet simple to view.  Here's an example...
Each trick has simply written instructions that are easy to follow.
I do not give permission for the e-books themselves to be modified or printed as hard copy books of for the images to be used for any other purpose.  I have put a copyright notice in the e-books with an Australian postal address.  But don't worry as the name and links they see will be yours!
I know what you are worried about....
"WILL IT BE TOO DIFFICULT TO REBRAND THE E-BOOKS?"  NO it's Not!
If can type you can EASILY rebrand the e-books.  I'm so confident you can do it that I have a link here for you to one of the actual ebooks so you can try it all out.  Simply click on the link and add your name and website address and download the book and check it out.  It's like Magic!
Take a look at the following image to see what to do.
Just enter the name you want in the first box.  The website you want in the second box.  Your JVZoo affiliate code in the third box.  Select the box to accept the GDPR. (All you are saying is that the details you add to the ebook can be distributed, being your name, website and affiliate code...that way you can't say I used your information illegally)  All very easy.
Here is the link to rebrand it: https://app.rebranderpro.com/books/XHRuvtk/rebrand
Now I do realise that you may not want to be a JVZoo affiliate.  It's fine if you don't want to be one as the default link in the ebook is mine, so that is better for me if people purchase through your e-book. But I encourage you to join the affiliate program as you will receive 40% of any sale through this e-book affiliate link.  Your affiliate earning are all through JVZoo which means I do not hold the money at all, it is given to you through the natural workings of JVZoo.
I offer a 30 day money back guarantee.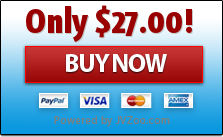 You will need acrobat or a pdf reader of some sort to read the e-books.  That should already be on your computer and if not can be downloaded for free from many location.  You might want to make sure you can open and read .pdf's before you purchase.
If you are a Children's magician or entertainer you will already know how important it is to have your information in front of potential clients.
Here this loud and clear.  You may call yourself an entertainer, and rightly so for that is what you do.  But do you know what you primary business really is?  You are a marketer!  If you don't market yourself you don't get work.  It's that simple.  Here is a great opportunity to put your details on the websites of your past and also future clients by serving them with items of value for their children will love.
Order today and you will receive eight (8) brandable magic trick e-books plus cover images.  You can rebrand the e-books with your name and website details as well as set yourself up to make affiliate cash.  You can sell them or give them away.  The more you distribute them, the more you promote yourself, and the more chance you have of reaping the rewards. And don't forget my 30 day money back guarantee which means the risk is all on me!
BUY BEFORE THE PRICE GOES UP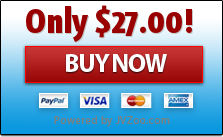 PS: This is not just for entertainers.  It's for anyone who can see the potential.  What a market there is around the world of magicians and children's entertainer who can be marketed to.
PPS: Remember entertainers, marketing is the name of the game.  Don't miss this opportunity to keep your details in front of potential future clients.
PPPS: My 30 day unconditional money back guarantee is rock solid.